Our Campus
Our Campus
Our Campus
Our Campus
Our Campus
Our Trustee
Foundation day celebration
Foundation day celebration
Foundation day celebration
Ransangram Inauguration
Felicitation of Prof. (Dr.) Arun K. Pujari, Vice-Chancellor, Central University of Rajasthan
Sharing of NAAC report by Prof. (Dr.) Arun K. Pujari, Vice-Chancellor, Central University of Rajasthan
271st rank over 1300+ active Local Chapters (Jul-Oct 2017)
Industrial Visit at Volkswagen, Pune
Industrial Visit at Asian Color coated Ispat Ltd., Raigad
Patents filed by our Students
Won first prize for Project competition at SPPU
Won first prize for Project competition at Prof. (Dr.) Nitin R. Karmalkar, SPPU, Vice-Chancellor, Pune
SPPU Syllabus detailing Workshop Organized at SRTTC Kamshet
Team Agneya Racing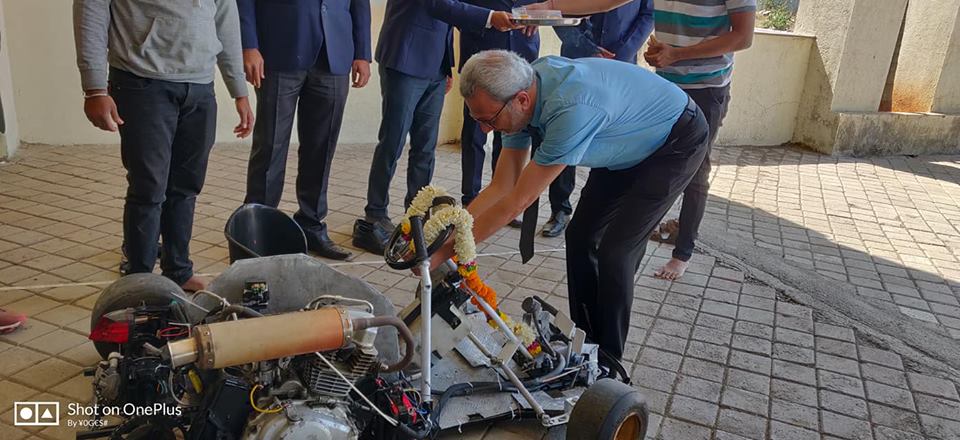 Gokart Vehicle
Gokart Vehicle
Team Agneya Racing in INDIAN KARTING CHAMPIONSHIP 2018 Rank 47th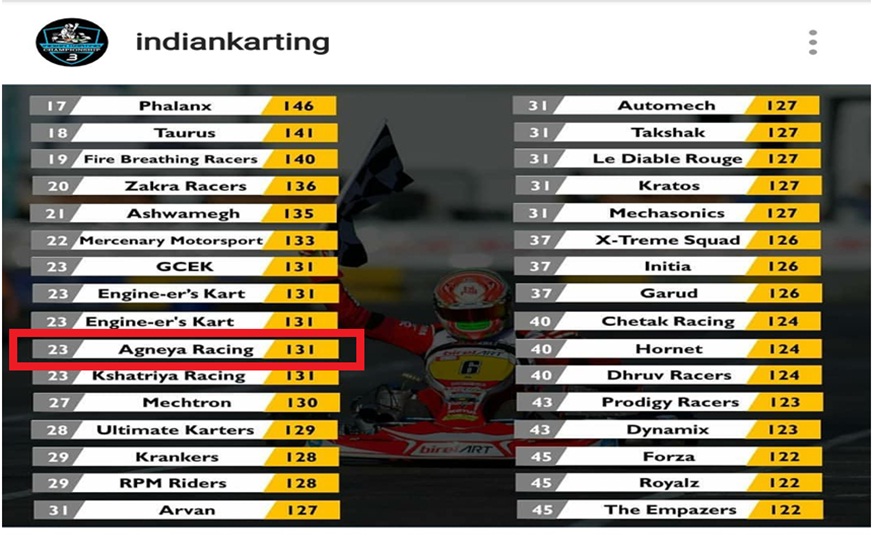 Team Agneya Racing got 131st rank
Team Agneya Racing from SRTTC Kamshet secured second runner up prize for Aesthetics at Auto India Racing Championship 2019
Shiv Jayanti celebration
Shiv Jayanti celebration
Participation in Purshottam Karandak 17th Aug 2018
Sneh Suman (Annual Social Gathering)
Sneh Suman (Annual Social Gathering)
Sneh Suman (Annual Social Gathering)
NSS Activity
NSS Activity
NSS Activity
NSS Activity "Say to No Plastic"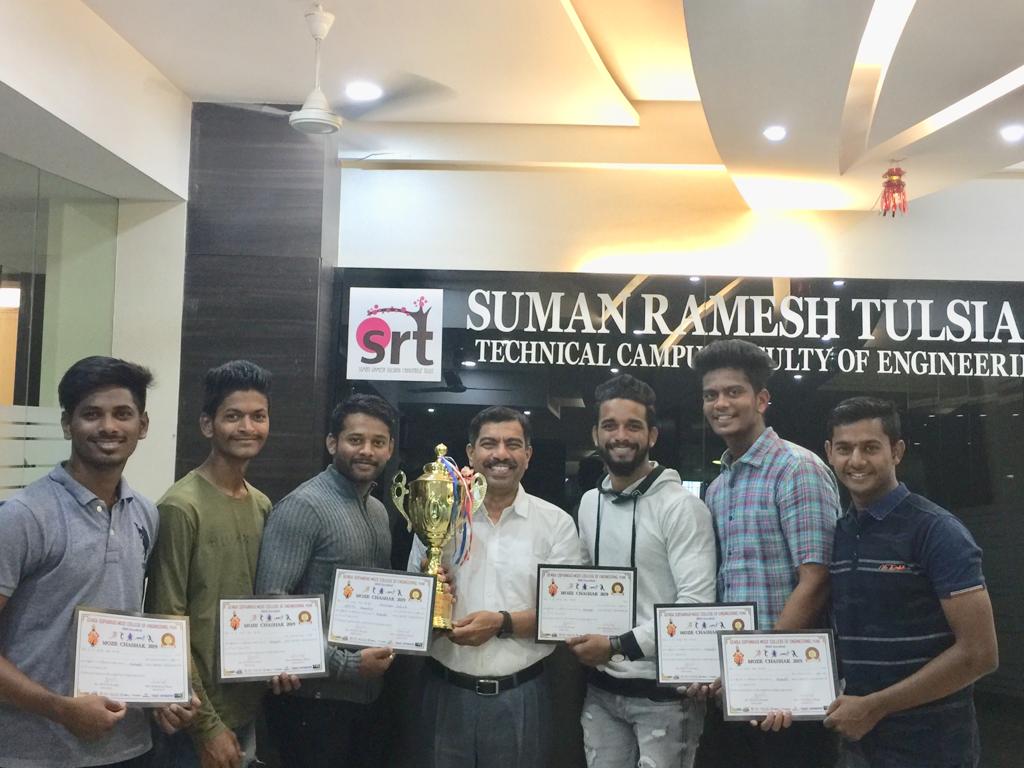 Won first prize inter-collegiate event (Kabaddi) at Moze College of Engineering, Pune
Practical Experience
Mr. Akshay Wadekar (Mechanical Engineering) 2018 batch passout is selected at Waikato Institute of Technology, Hamilton City, New Zealand for Graduate diploma in Supply Chain Logistics
SE Mech student Abhishek Nalawade along with his team won title "General Championship First in 20th Maharashtra State Invitational Karate championship at Baramati
SPPU Degree certificate distribution in the presence of Mr. Ankush Joshi, Vice President Professional Services at Icertis, Pune
Renewable Energy
SPPU graduation ceremony in presence of Mr. Ankush Joshi, Vice-President, Icertis, Pune
Programmes Offered by SRTTC (DTE Code: 6767):
Our Testimonials
Had a good experience in this college. Good Infrastructure and the staff are very good and helping in nature.
- Mr. Sagar Jaiswal, Student, Computer Engineering, 2019 Batch

The college provides placement opportunities for students. The companies visit the college and take interviews. Faculty members guide us with opportunities available and share knowledge on steps we need to take to get into the race. Even departmental support was available for all the students.
-Mr. Tejas Bhusari, Student, Mechanical Engineering, 2019 Batch.

The infrastructure of the college is good with facilities like library, canteen, labs, etc., provided to students. They provided the latest machines and helped every student to take full advantage of these facilities.
- Ms. Roshani Gore, Student, Civil Engineering, 2019 Batch.

"I wish to express my gratitude to SRTTC for facilitating wonderful career opportunities and providing enthusiastic support which helps students to get through the placement process with ease. The pre-placement process really helped my son to build confidence and develop corporate skills that would be needed in his professional life."
-Mr. S.S.Gaikwad, Father of Vishal Gaikwad, Mechanical Engineering, 2017 Batch.

"Practice, hard work, soft skills and technical knowledge- that's all what one requires for successful recruitment and my son was up to it. He started solving aptitude questions a month before the company's visit. He started polishing his soft skills for the interviews and also made notes about the visiting companies. I am glad that her hard work, along with the efforts taken by the college, paid off."
-Mr. M. Panda, Father of Mamta Panda, Computer Engineering, 2018 Batch.

Most of companies visited the college for placements. You need to be talented to get a good placement. Students got placed in companies like NVIDIA, Syntel, TCS and many others. The infrastructure of our college is new. There are well planned and designed classrooms in our college. The teaching staff are helpful. Teaching quality is good, and syllabus is completed on time which helps us in future.
- Harshal Gadiya, Student, Mechanical Engineering, 2018 Batch.

SRTTC Kamshet is a good institution which offers engineering degree by afliation with Savitribai Phule pune university. The college has good infrastructure and is located within nature. Good supporting staff and extra curricular activities. Good transport facility.
- Mohit Jagtap, Student, Civil Engineering, 2019 batch.

I am a 2016 CSE passout and im working in Nvidia Pune with 5 of my classmates placed with me. All teaching is not the best which is a fact. But who ever is good a teaching they are the best in their own subject.

- Mr. Vishal Singh Sengar, Student, Computer Engineering, 2016 Batch.