Department of Engineering Science and Humanities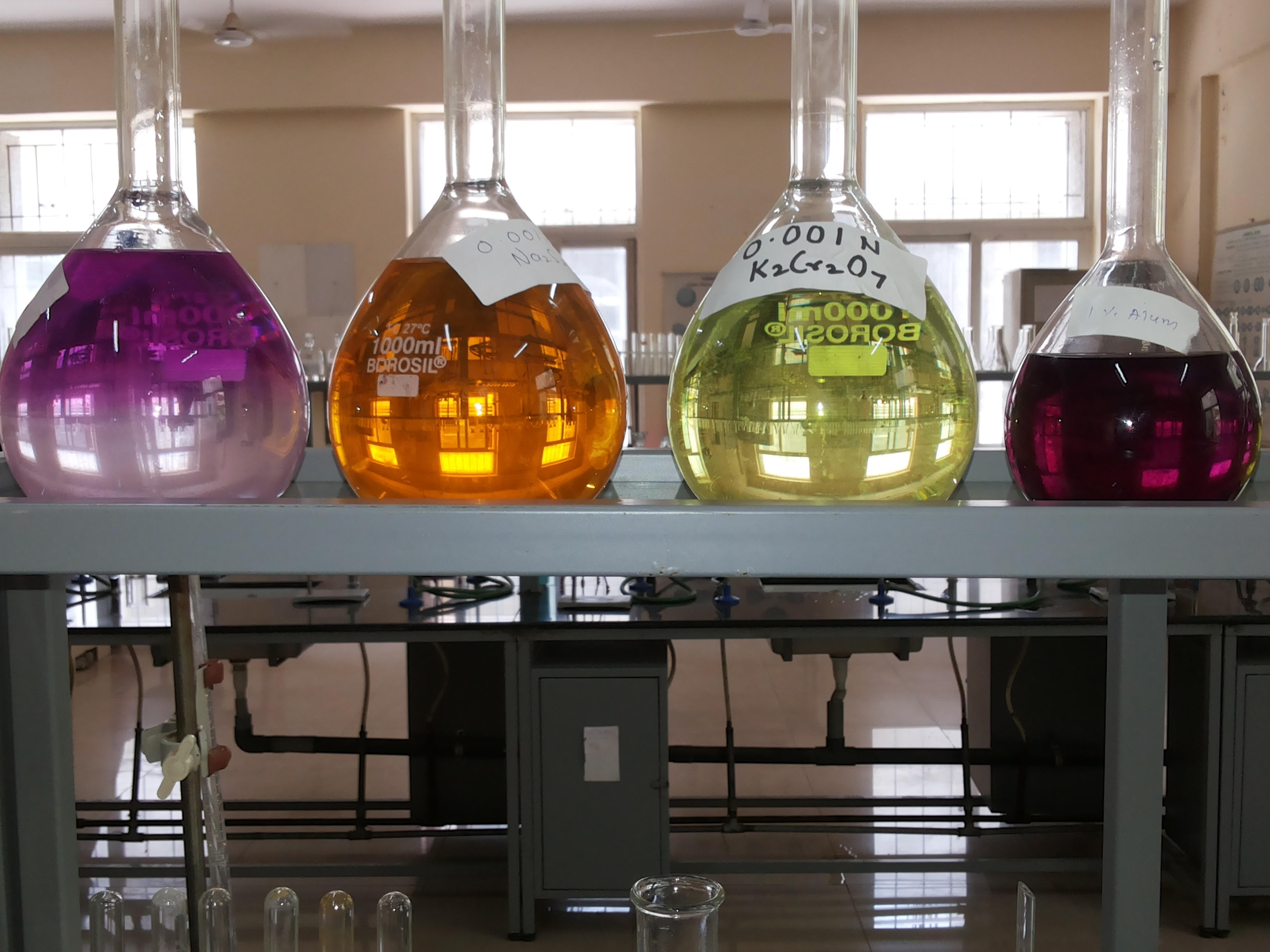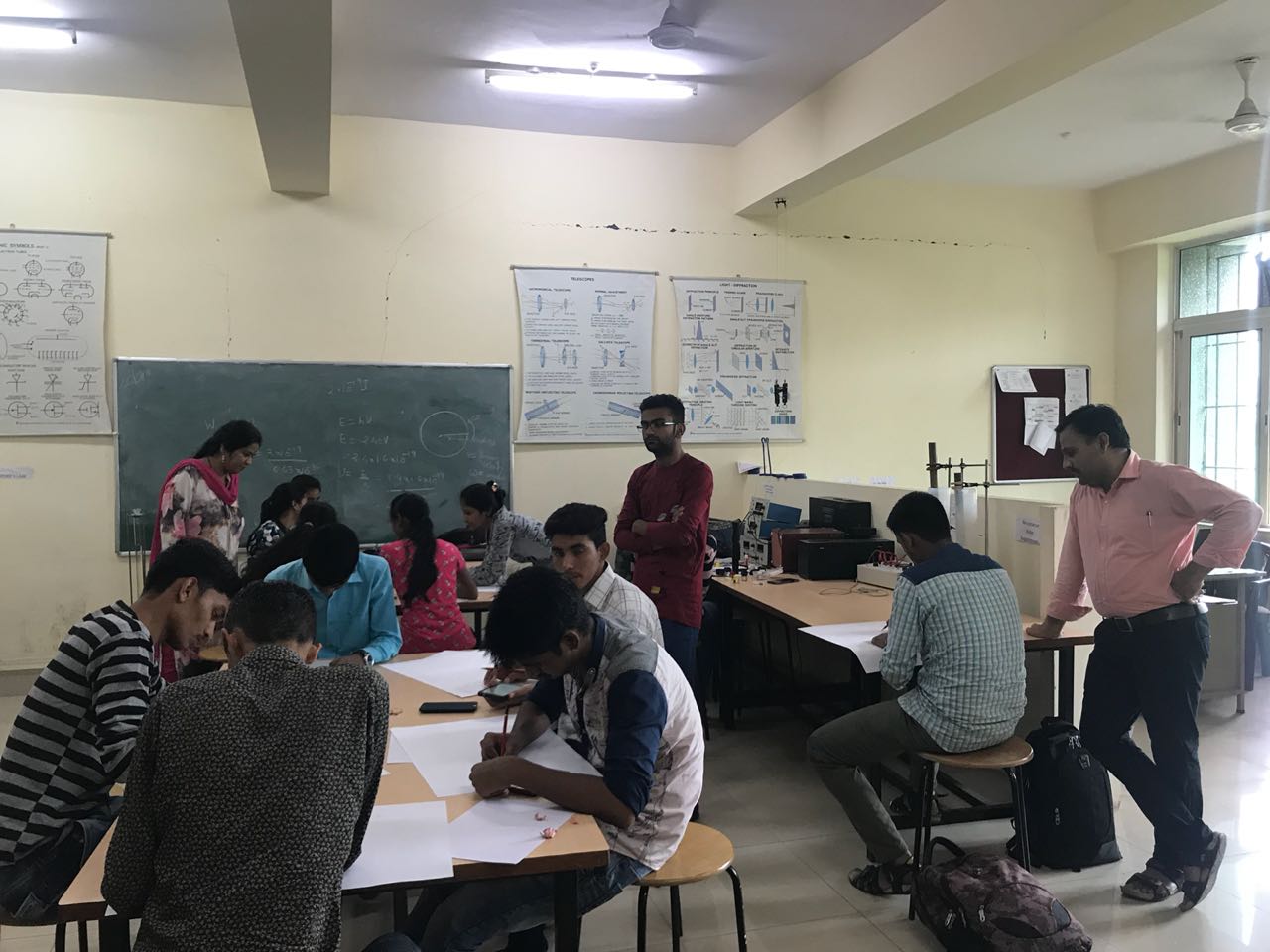 About Department:
Department Of Engineering Science And Humanities is the entry for the students to various branch of Engineering. It was established in year 2012.The department nourishes first year students with environment to get acquainted to engineering courses and guidance is also given to inculcate the importance of attendance, consistency, hard work and human values to understand the social responsibilities. The department aims to embedding motivation in students and faculty members to participate in various curricular, extracurricular activities. Efforts are taken for student's progression for higher academic achievement level. The Department has well qualified and dedicated family members with different areas of specialization.
Prof. Shital B. Patil
Head of Department
Vision
To prepare First-Year Engineering students to become self-directed learners, and enable them to apply educational experiences for higher level comprehension.
Mission
To monitor the various results of Internal & External Examination to arrange remedial sessions for improvement.
Providing faculty mentors to help them to adapt to engineering subjects.
Motivate to handle seminars, group activities and power point presentations, mini projects for enhancement of better learning of this fundamental discipline.
Delivering and administering an innovative first-year engineering program that undergoes continuous assessment and revision
To inculcate sensitivity toward society and a respect for the environment.
Short Term Department Goals
Modernization of Laboratories
Improvement in University Results
Emphasis of ICT for improvisation of Teaching –Learning Methodology
Motivating departmental faculty for pursuing Ph.D.
Motivating departmental faculty & students for various online certificate courses.
Long Term Department Goals
Promote every student to higher class.
Comprise of Counseling and Mentoring Cell for students & faculty.
Embed the quest for continuous improvement in academic achievement of faculty members.
Our Faculty Members
| Sr. No. | Name of Faculty | Designation |
| --- | --- | --- |
| 1 | | Assistant Professor & Head |
| 2 | | Assistant Professor |
| 3 | | Assistant Professor |
| 4 | | Assistant Professor |
| 5 | | Assistant Professor |
Staff Development & training
Sr. No.

Name of Faculty

Title of the professional development program, Orientation Program, Refresher Course, Short Term Course, Faculty Development Programs

Date and Duration

1

Prof. Shital B. Patil

Faculty Development Program on "Student Induction" organized by AICTE & Christ Institute of Management, Lavasa Pune.

26/06/2018

to

28/06/2018

Faculty Development Program on "Student Induction" organized by AICTE & Christ Institute of Management, Lavasa Pune.

09/07/2018

to

15/07/2018

2

Dr. Bhagyashree A. Kamalapurkar

Faculty Development Program on "Stress Handling and Power of Motivation & Positivity" organized by Suman Ramesh Tulsiani Technical Campus-Faculty of Engineering, Khamshet.

18/08/2018

National Conference on "Advanced materials synthesis, characterization and applications"

14/12/2018

to

15/12/2018

NPTEL online certification course in " Outcome based pedagogic principles for effective teaching"

01/07/2018

to

30/10/2018

NPTEL online certification course in " Semiconductor Optoelectronics "

01/01/2019

to

21/04/2019

3

Dr. Purshottam. A. Desai

Faculty Development Program on "Stress Handling and Power of Motivation & Positivity" organized by Suman Ramesh Tulsiani Technical Campus-Faculty of Engineering, Khamshet.

18/08/2018

4

Prof. Anil Swami

ELTAI International Conference at Bilaspur "English is the As-Yet – Undefined Workplaces in India: Myth, Difficulties, Reality and Need to Empower Students to Understand Culture of Work Places" Participation and Paper Presentation

29/06/2018

to

01/07/2018

International Conference on " Contribution of Literati, Social Reformers, Researchers and Scientists at National and International Levels" Participation and Paper Presentation

08/02/2019

to

09/02/2019

National Conference on "Emerging Trends in Indian Literatures"

15/02/2019

to

16/02/2019

International Conference on "BRIDGE2019- Fostering India for Industry 4.0 , the Largest Industry – Institute Interaction Event of Asia" Participation

27/03/2019

ELTAI Workshop on "Using Insights from Text-Linguists to Teach English Literature and Language" held at COEP, Pune

05/04/2019

5

Prof. J. S. Garud

Faculty Development Program on "Stress Handling and Power of Motivation & Positivity" organized by Suman Ramesh Tulsiani Technical Campus-Faculty of Engineering, Khamshet.

18/08/2018

NPTEL online certification course in "Descriptive statistics with R software"

01/01/2019

to

21/04/2019

IIT Bombay organized massive blended workshop on Scilab in the Teaching

4 May 2019
Industrial Visits organized in A.Y. 2018-19
Sr No

Subject

Visit Under the head

Location & Date

No of Beneficial

Faculties

Class : FE

1

Physics

Nanotechnology laboratory and vacuum systems: Unit 6 Engineering physics

Department of Physics, SPPU

24/11/2018

14

Dr. B. A. Kamalpurkar

2

Engineering Graphics-II

Visit to study Plastic molding machinery

Hari Om Udyog Mhalunge, Pune. 20/03/2019

14

Prof. S. A. Magdum

3

Basic Mechanical Engineering

Content beyond Syllabus

Sant Tukaram Co operative Sugar Mill, Kasarsai-Pune. 29/03/2019

15

Prof. S. V. Campli

Class: FY Mech. and Civil

4

Mechanical Engineering Workshop

Study of CNC Machines

Nitin Enterprises, Nanae Road, Pune. 18/02/2019

5

Prof. S. A. Magdum

5

Mechanical Engineering Workshop

Study of drawing for different jobs and fabrication process

S. M. Engineering Works, Kanhe, Pune. 15/03/2019

5

Prof. S. A. Magdum